Miami - Bal Harbour Shops
Our store at Bal Harbour Shops is temporarily closed while we undergo an exciting transformation. In the meantime, we invite you to enjoy an uninterrupted MARIA TASH fine jewelry and piercing experience at
Aventura Mall
- just a few miles away.
Bal Harbour Shops
9700 Collins Ave
Suite D-205
Bal Harbour, FL 33154
USA
Piercing Policy for Minors
The State of Florida requires a notarized parental consent form before performing any piercing on a minor. If you are under the age of 18, the following form must be completed by your parent or guardian in the presence of a notary and notarized prior to your appointment. Please arrive at MARIA TASH with your parental consent form as well as a valid ID for both you and your legal guardian so we can perform your dream piercing.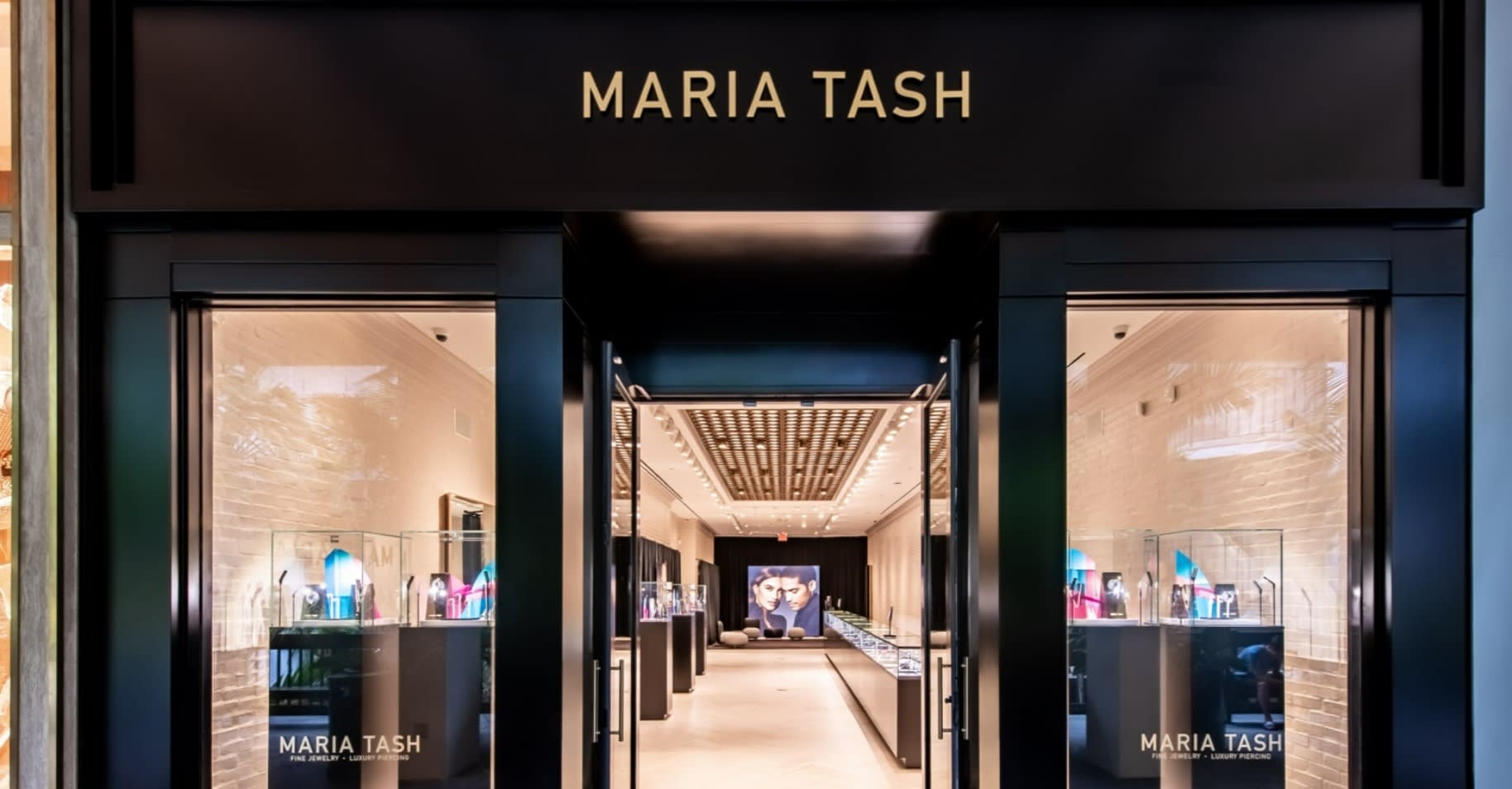 MARIA TASH is the global destination for luxury piercing. Our location in Bal Harbour Shops features three private piercing rooms. Here we offer styling, piercing, checkups for old piercings, and consultations for new ones. Our expert piercers have extensive training, are pioneers in the industry, and provide an unparalleled, individualized experience.
The MARIA TASH name is synonymous with curation and self-expression. Our world-class stylists are here to help you upgrade your Curated Ear® or plan your next piercing, whether it's a Daith, Helix, Conch, Lobe, or Rook. Our piercers complete your vision, complying with the most rigorous safety and hygiene standards so you can feel confident and excited about your new look.
Piercing Placements & Healing Times
Every client heals at a different rate and healing times change based on piercing location. This chart gives you a general idea of how long it will take your piercing to heal.
| | |
| --- | --- |
| | 2 - 4 Months |
| | 4 - 6 Months |
| | 6 - 12 Months |
| | 9 - 12 Months |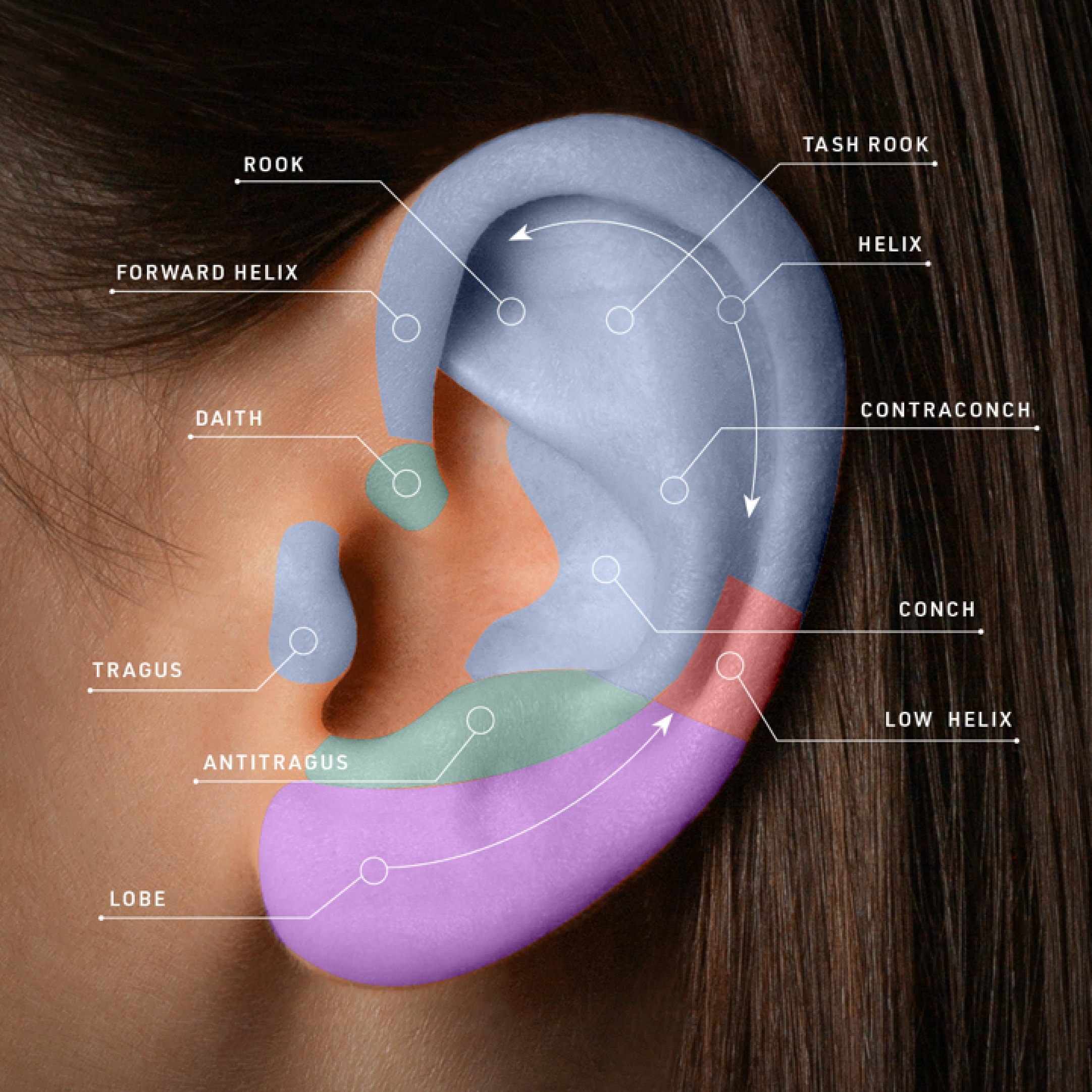 DIRECTIONS
Finding our store
Find us located on Level 2 of Bal Harbour Shops.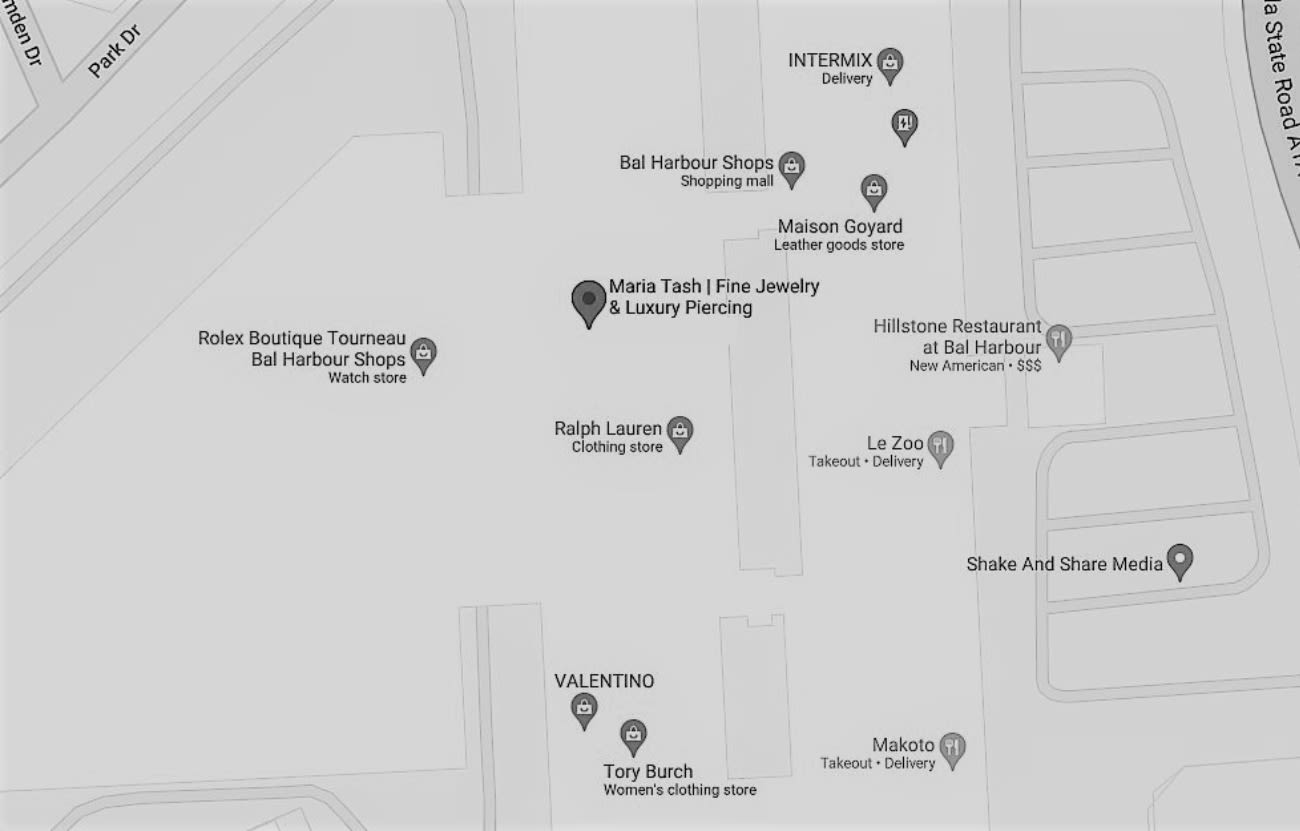 DIRECTIONS
Finding our store
Find us located on Level 2 of Bal Harbour Shops.